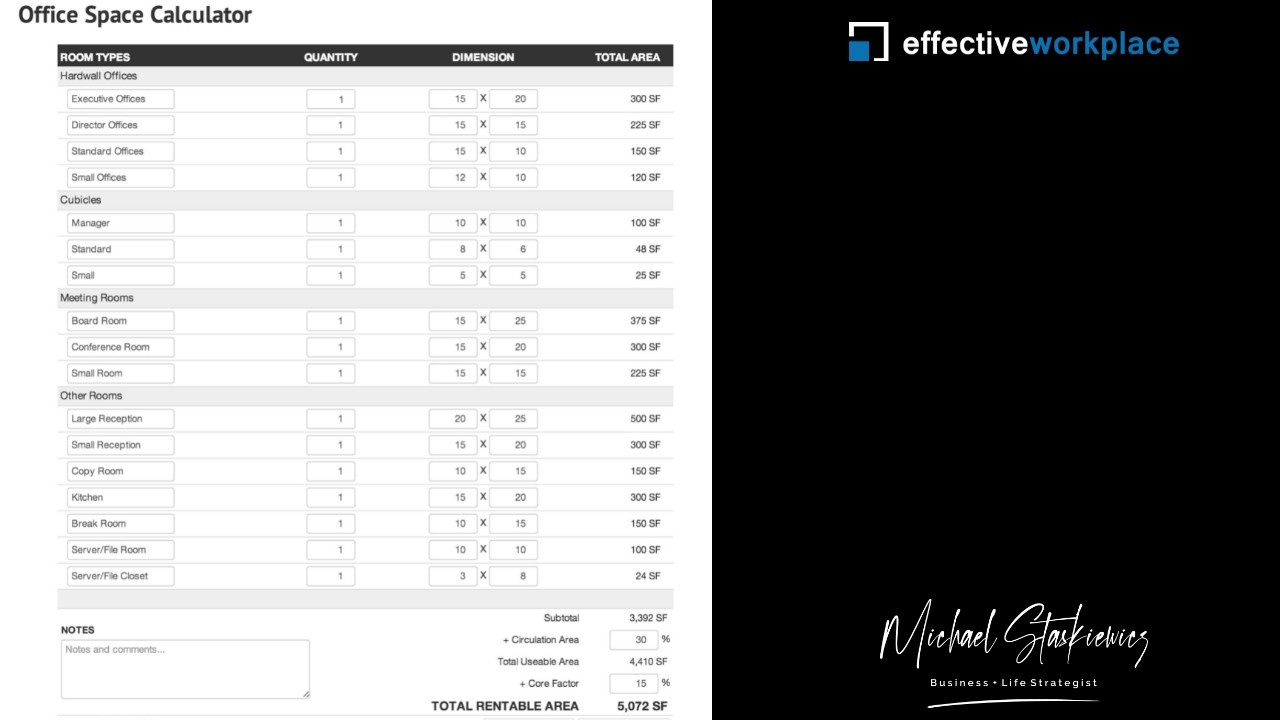 How to Plan Your Office Space
Feb 25, 2014
4 Considerations to Think About
As an average, office space per person is generally around 200 sf per employee in the United States. When planning your office space, it's important to consider typical configurations within your industry, as well the various roles and positions within your organization.
1) BY INDUSTRY
How the space is utilized varies across industries and the following graph from CoStar, highlights the average range by industry.
2) BY POSITION
A typical workspace allocation by position, along with the respective configuration, is as follows:
Executive, 300 USF, Private Office
Director, 250 USF, Private Office
Manager, 200 USF, Cubicle
Supervisor, 120 USF, Cubicle
Technical, 80 USF, Cubicle
Support, 80 USF, Cubicle
Clerical, 64 USF, Cubicle
Source: U.S. General Services Administration Workspace Utilization and Allocation Benchmark Study 2012
3) BENCHMARKING
When beginning a preliminary space analysis, start with the benchmark allocations above and modify accordingly. Click on the image to the right for a tool to help you analyze your organization's space requirement.
4) THE EXECUTIVE'S OFFICE SIZE
The U.S. GSA surveyed various private and public organizations and their results show that the Executive's office typically is in the range of 225-400 USF in the U.S, with the exception of certain firms that choose to use an open plan or shared workspace configuration.
Business Services/Consulting (Management Consulting Firm), 400 USF, Office & Conference Space
Telecommunication, 225 USF, Private Office
Manufacturing, 380-480 USF, Private Office
Government, 400 USF Domestic Org., 105 USF International Org., Private Office
Academic Institution, 400 USF, Private Office
Media Conglomerate, 225 USF for Senior Executives, 150 USF for Executives, Office
Business Services/Consulting (Architectural Firm), 40 USF, Shared Workspace for all