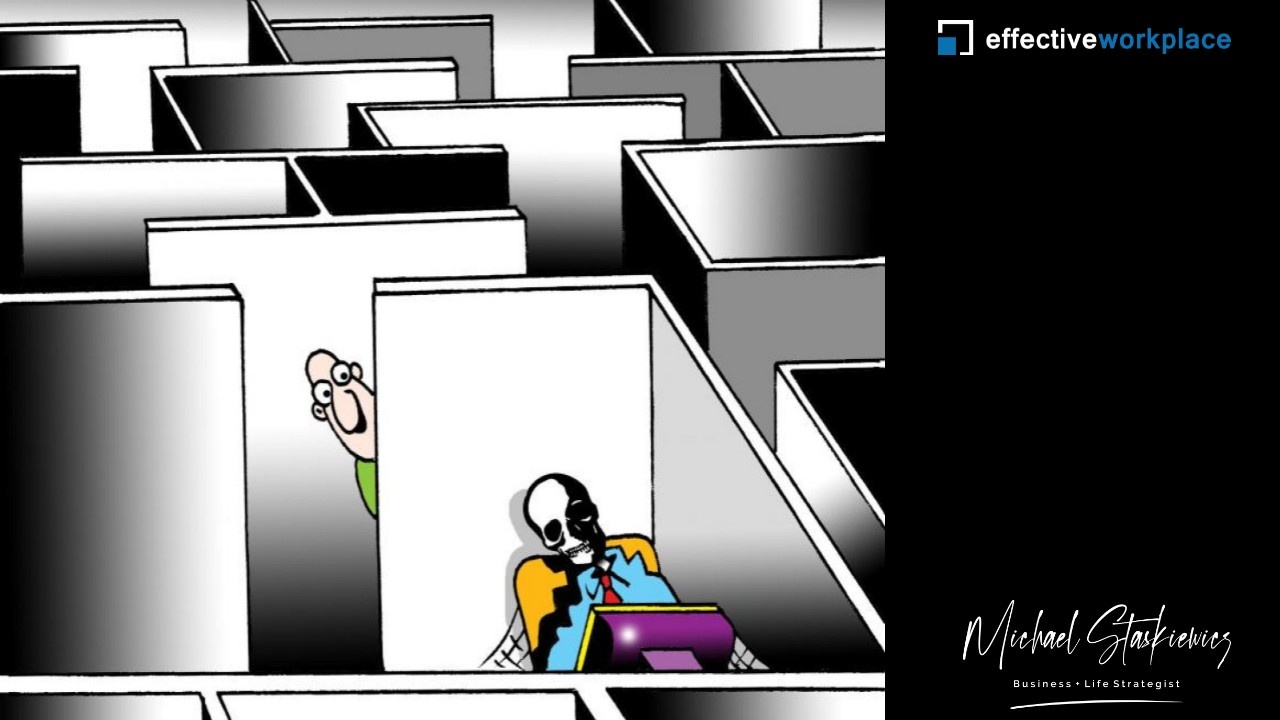 The How and the Where of Today's Workplace Trends
Sep 02, 2013
The workplace continues to get more and more attention in corporate news these days as the impact of technology continues to shake up the ways we have traditionally worked. Advancements, such as cloud based computing, shared storage, video conferencing, high speed internet and soon enough fiber, are having significant effects on our office environments, both physically and culturally.
Office design has evolved and many companies are favoring an open layout versus the "cube farm" that has been part of our professional culture since the 1960s. Private offices are shrinking in size and being standardized in many cases and the office cubicle is less effective and relevant today.
Our workforce, especially the millennial generation, want adaptable, flexible work environments that promote collaboration, creativity and socialization.
Mobility and Flexibility are front and center in today's workplace.
HOW we work and WHERE we work are now major questions that organizations need to address.
I stumbled into this realization several years ago when I was in the market to buy a new desktop computer. At the time, anything tech-related I tapped the advice of my good friends Rich and John, both talented IT guys but with different points of view. As I badgered them for their insight, the conversations often reminded me of the old "I'm a PC, I'm a Mac" TV commercials (no offense of course Richie!). Yes, I needed the functionality to work on business outside of the office but I also wanted to play with my growing library of media. John, an Apple evangelist forever, convinced me that I can still get all my work done and have fun with all of my music and pictures. I took the leap and bought a Macbook Pro and really haven't looked back.
Shortly thereafter, I had an iPad with tons of news apps, all in sync with my smartphone and laptop. I began to notice that the way I worked was changing (or at least I wanted it to change) and I wondered why everything at my office couldn't be like this. At that time, there were always IT roadblocks to navigate but that was a turning point for me.
I began to see how I can effectively work remotely and not be anchored to my dedicated office workspace.

(As I write this post, I'm sitting in the large conference room at my office connected wirelessly as I find I can focus more easily in this particular space). I knew slowly but surely we would see changes in how and where we worked.
It appears evident now that the introduction of the iPad was the tipping point for consumer IT to infiltrate the workplace. Smart businesses have recognized this shift as a new way of working and have embraced it, seeing many new opportunities to drive business growth. Of course this shift presents challenges, especially for the CIO, however a new focus on Optimization allows businesses to utilize, manage, and maximize their companies' assets more effectively.
Generally speaking, workers want environments that are adaptable and flexible and that embrace mobile technology, especially the younger workforce.
Organizations that understand this shift, embrace and incorporate this into their strategic planning will maintain a competitive advantage that translates to enhanced performance and better results.
BASF North American Headquarters in Florham Park
Question: What impact has technology had on your work patterns and your environment?